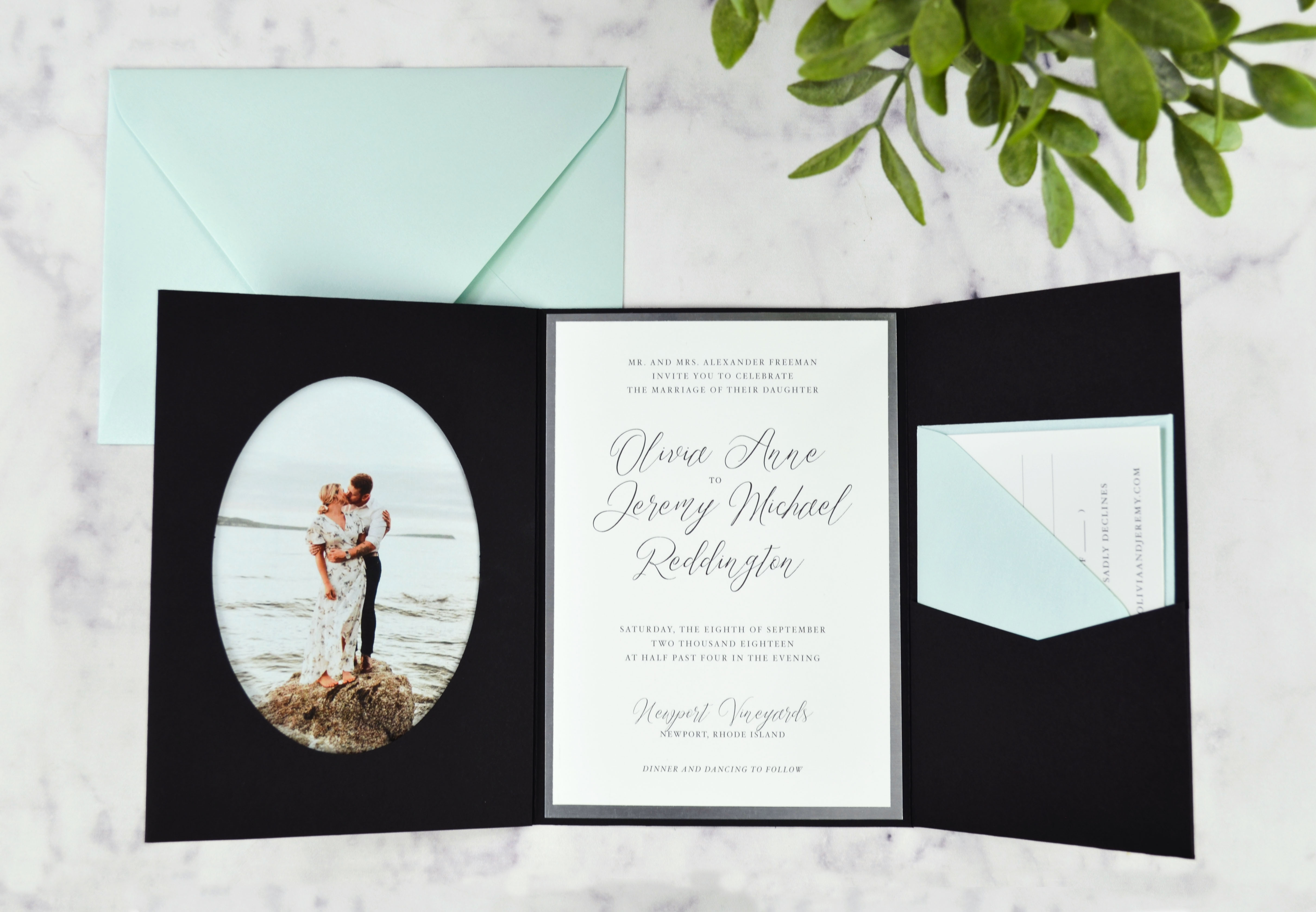 Looking for an elegant way to include a photo with your wedding invitations? PocketFrames are an easy, practical, and stylish solution for DIY photo wedding invitations. Learn all of the materials needed and how to make your own at home.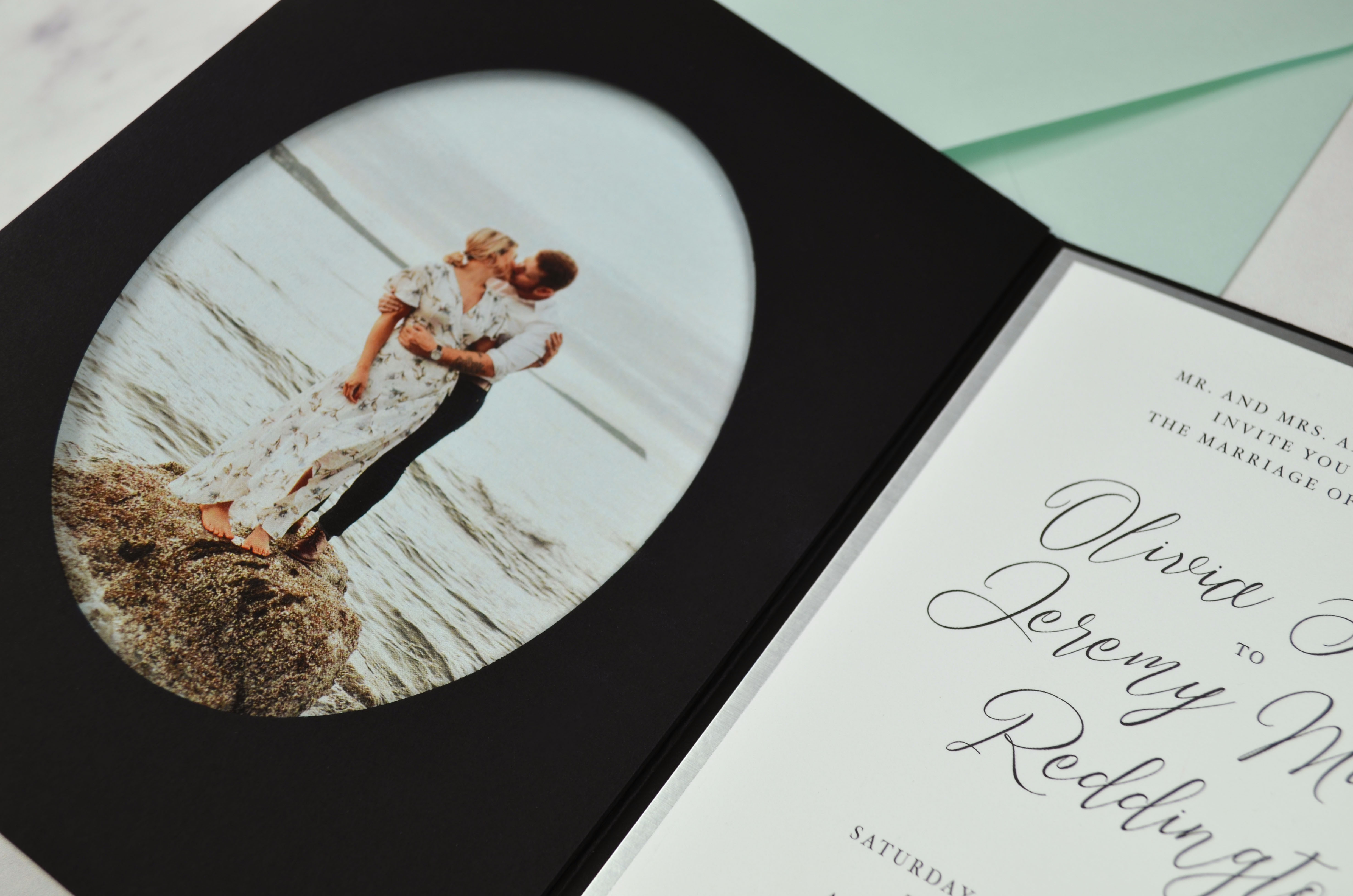 DIY this suite at $3.33 per Invitation Set
Shop This Post
1.) Once you've ordered and received all of your materials, start your assembly process by using a tape dispenser or paper glue to attach the invitation card to the invitation mat.
2.) Attach the invitation card and mat to the center of the PocketFrame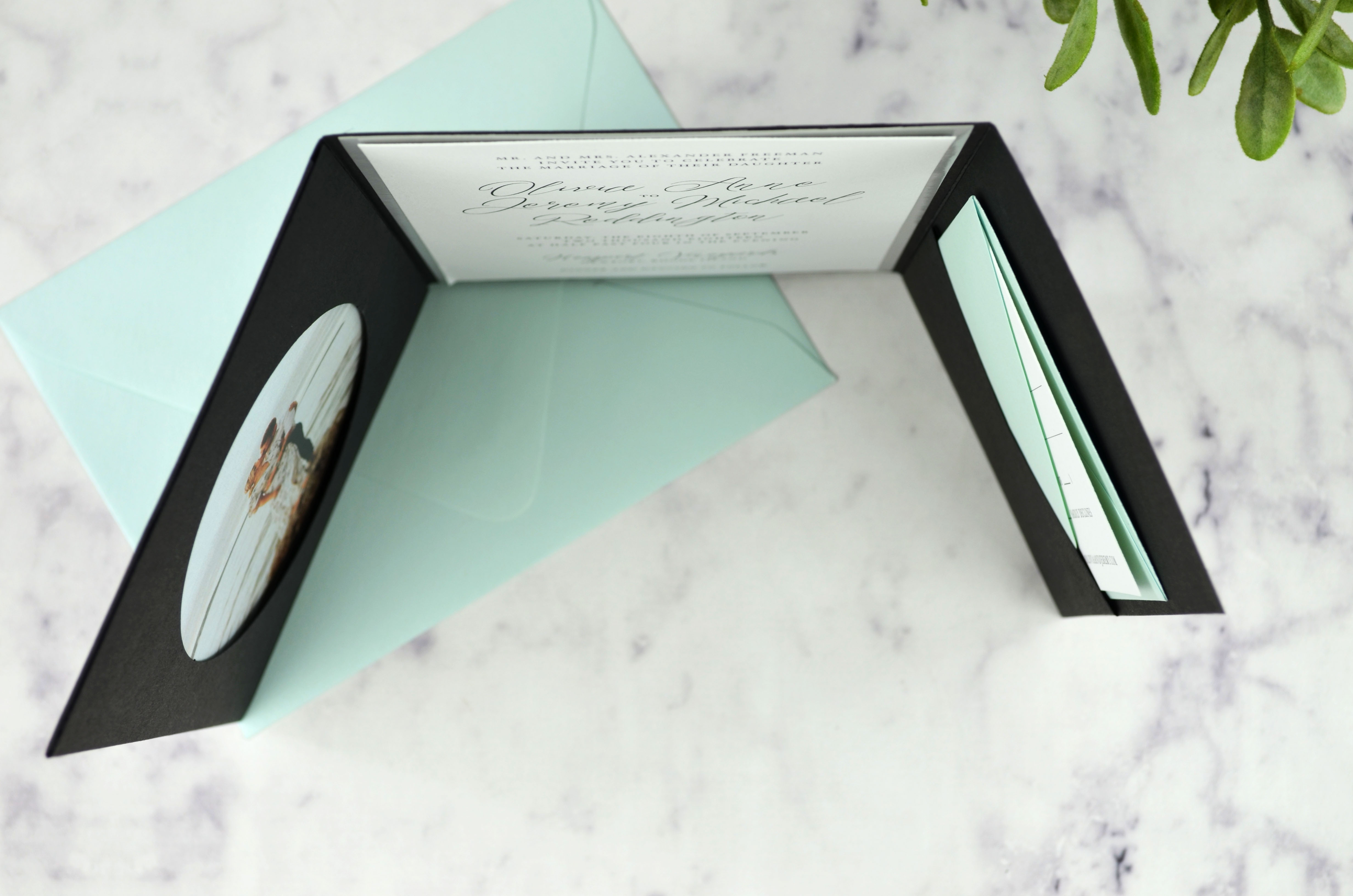 3.) Place your RSVP card under the flap of your RSVP envelope and place in the pocket on the right side of the PocketFrame (along with additional inserts if you have them).
4.) Slide your printed photo in the left panel photo frame. There is no need to adhere!
5.) Fold up your Pocket Frame. Then lay your belly band on top of the pocket so that it is straight and centered.
6.) Carefully fold one side of the belly band back against the edge of the invitation. Flip over your invitation, and line up the second side of the belly band with the first side before folding. Secure the overlapping ends in place with tape or glue.
7.) Slide your pocket invitation into an A7 mailing envelope of your choice and seal with Envelope Moistener with Adhesive
* Optional Extras: Add a monogram to your belly band, or an envelope liner to your mailing envelope for extra embellishment!
Change any or all colors to fit your wedding style. Have any questions? Any creative ideas for adding photos to your wedding invitations? Leave them in the comments below!
Happy DIY-ing!
Save to Pinterest: