Sometimes it's good to see things from a different perspective. Rotating our Retangolo pocket vertically can create a real unique look. We added our Geometric Lines invitation frame to create a modern layered feel. The combination is quite the elegant wedding invitation! The color palette of Mars, Gold, and Ultra Black add a level of richness to the invitation suite as well. If you're looking for an invitation style that will stand out and exude sophistication then give this suite a try!

DIY this suite at $3.39 per Invitation Set (Not including Zip Dry Glue)
Shop This Post
1.) Start by choosing your invitation design. This can be something you design yourself, a template you purchase from somewhere, or you can take a look at our free wedding invitation templates. For this suite, we used our Classy design, which you can find here, and you'll want your invitation card to have a final size of 5 x 7″, your RSVP card of 3.5 x 5″, and your directions card of 3.5 x 6.5″.
2.) Print yourself at home using 8.5 x 11″ cardstock, or have your design printed at C&P through the "Print Your Own Design" section.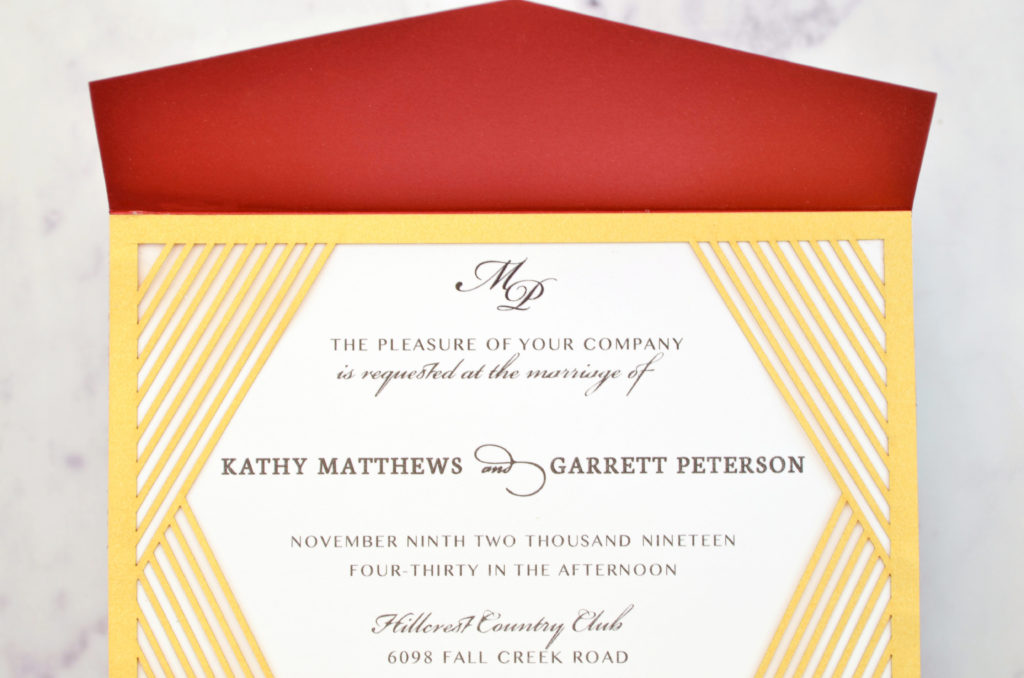 3.) Flip your Geometric Lines invitation frame to the back side. Apply zip dry glue around the edge of the frame and then center it over your invitation card before securely pressing it in place.
4.) Next flip your invitation card to the backside. Apply zip dry glue around the edge of the card and across the middle in an "X" then center it over your retangolo pocket before securely pressing it in place.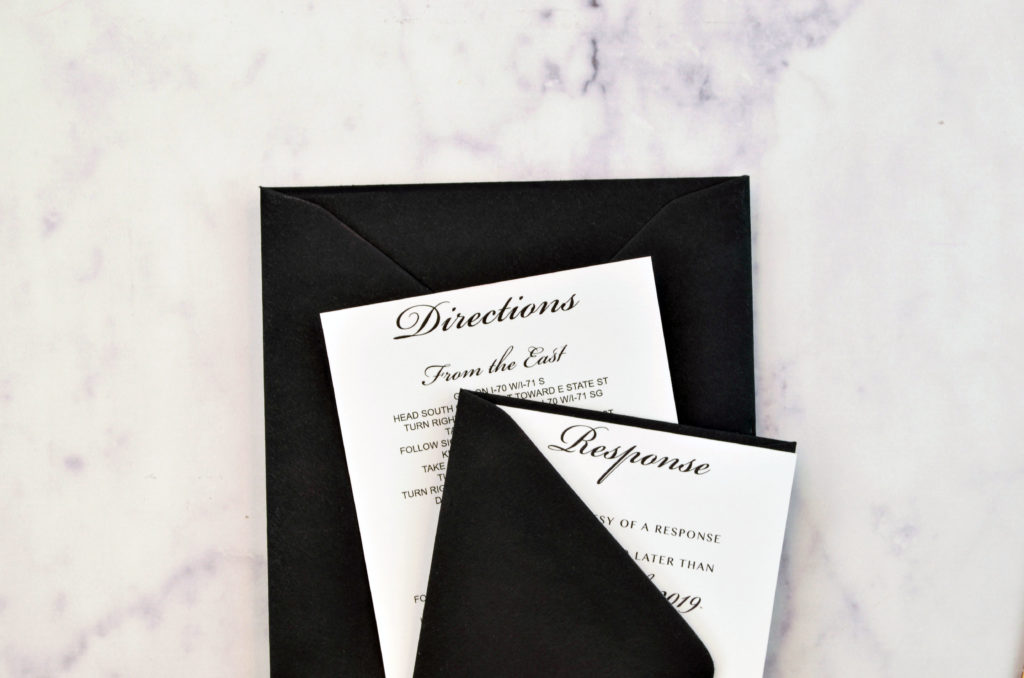 5.) Then slide your RSVP card under the flap of your (pre-addressed) RSVP envelope and place it on top of your directions card and slide them neatly into your pocket.
6.) Carefully fold your pocket and slide your whole invitation suite into your mailing (A7) envelope, which should already be pre-addressed. Seal your envelope with Envelope Moistener with Adhesive for a secure seal.
Now you have a beautiful unique pocket invitation suite!
See how we DIYed below
As always, you can really change the look of this invitation suite by picking different colors to fit your personal wedding style.
Let us know if you have any questions in the comments below.
Happy DIY-ing!
Save on Pinterest for later: