— Laura from the UK —

I'm in love with gold glitter and blush tones at the moment and really wanted to base our color scheme on these two colors. If you can't have glitter at your wedding, then when can you have it, right?! Throw in a bit of burgundy and peach, and voilà!
My best friend works in graphic design, so we sat for hours and hours designing, printing, testing, designing again… I think we literally took about 2 months to finish the design!

Scarlet Perfetto Pocket Invitations
Gold Glitter Wrapping paper
Peach Bakers twine from Etsy


1. Cutting the custom envelope liners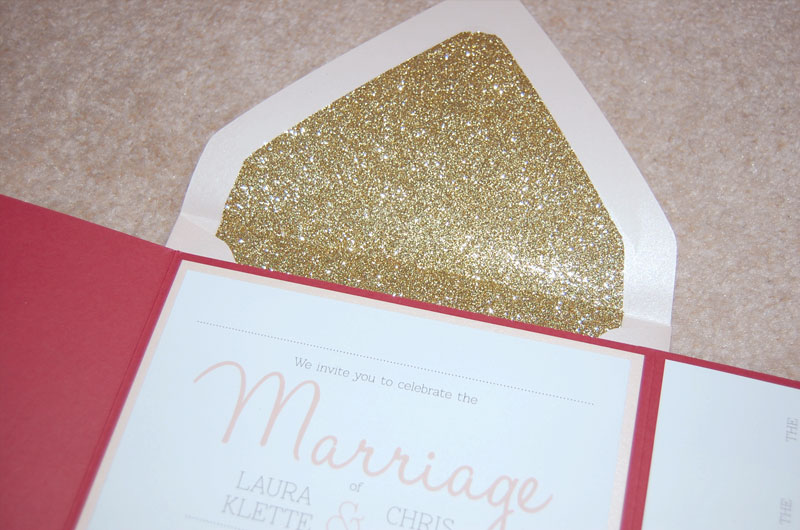 First we cut the gold glitter envelope liners out of wrapping paper using a cardboard template. Then stick them into the envelopes using the tape dispenser.
2. Design invite and select wording.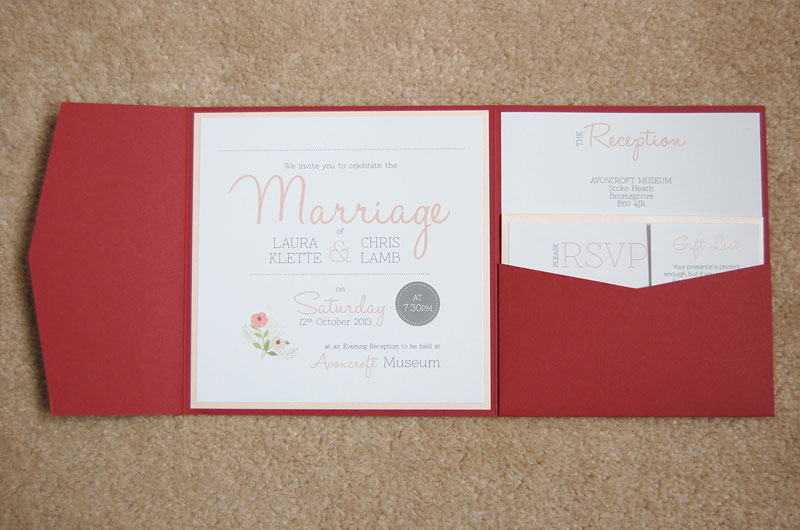 We then wrote out who the invitation was to, we had to be very careful, as we had two different versions…one for the ceremony and reception, and one for the reception only.
3. Putting it all Together:
Using spray mount, stick the main part of the invitation to the invitation mat. (The invitation mats were attached to the Perfetto invite already thanks to Cards & Pockets!)
4. Fill the Pockets:
Assemble the inserts on the right hand side. Checking if we only needed the reception insert, or both ceremony and reception inserts.
5. Addressing the envelopes: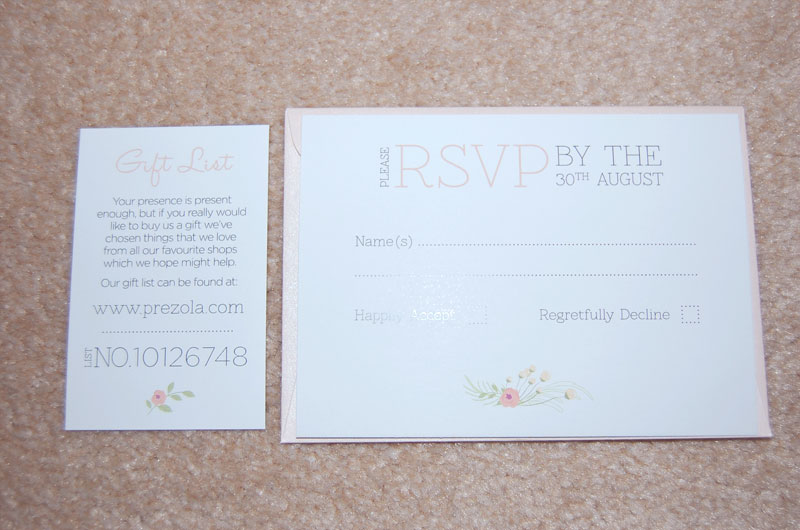 We also wrote our own address on the RSVP envelopes, so that guests could send their RSVP back without a fuss.
6. Embellishments: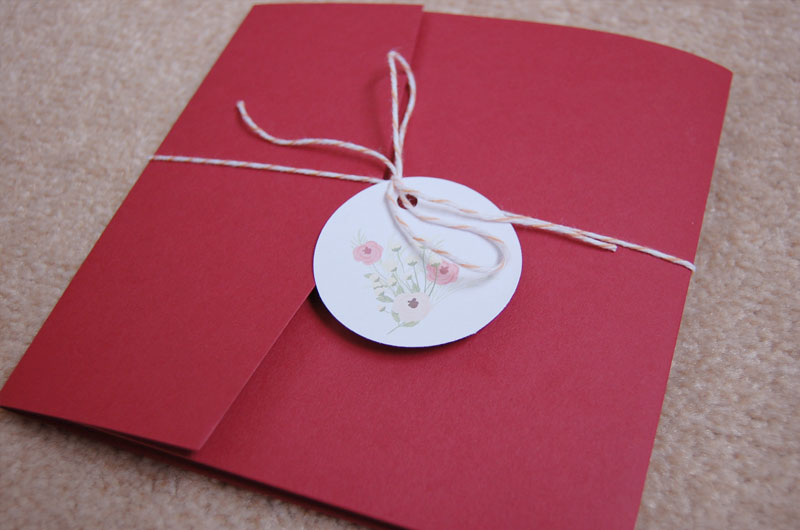 Then we folded the Perfetto up, attached the bakers twine and circle decoration with a bow and put into the larger envelope.

Always buy more than you think you need
Buy all the equipment you need first…and make sure you buy double!! I ran out of tape, glitter paper and bakers twine
Give yourself enough time

Set aside a good few hours for each task and start well in advance of your posting date…2 months before. They will take longer than you think. Trust me.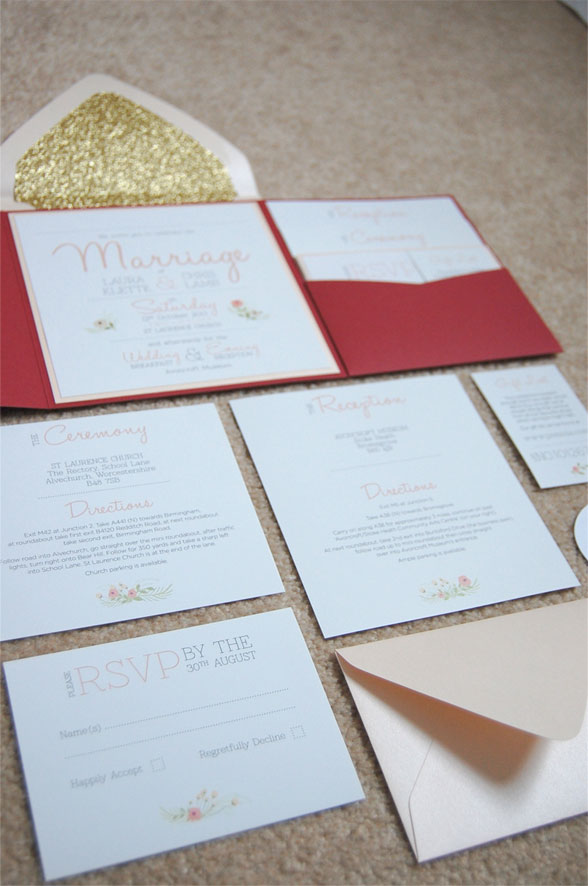 ---

At Cards & Pockets we love DIYers.  We also know that one of the best ways to be inspired is to see and learn about other people's experiences.  We are excited to share stories of our customers unique DIY invitation process.
Do you have a unique DIY story for your invitations?  We would love to hear more about it. Simply visit our "My DIY Story" entry page and fill out the submission form and you could be selected for our next featured story!
Be an inspiration, share your story today!