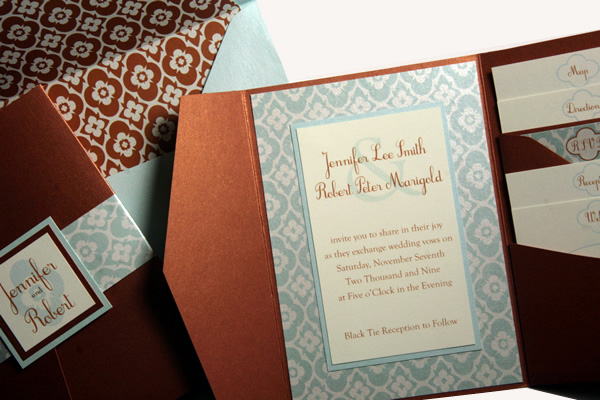 One of our beloved employees adopted this color scheme for her beautiful wedding this summer, and we loved it so much we created our own.
This set combines the Copper, Aquamarine, Cream Puff & Quartz Color Scheme, and the Flower Patch Pattern. We had a blast coordinating the patterns with contrasted colors.
Want This Invitation?
Our print shop would love to set this up for you, customized with your event details. Send them an email at printshop@cardsandpockets.com to get started.