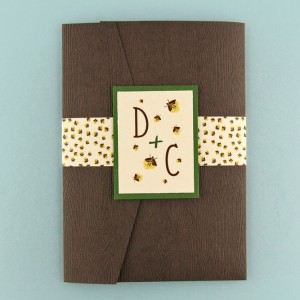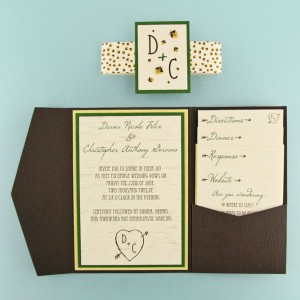 The romance of carved names on a tree and a warm summer night came together using a vintage style firefly motif and the Bubinga woodgrain signature pocket invitation.  This  Cards & Pockets Print Shop design features a double mat of botanic and sorbet yellow
along with cream invitation card and enclosures.
Want This Invitation?
Our print shop would love to set this up for you, customized with your event details. Send them an email at printshop@cardsandpockets.com to get started.