Thanksgiving is right around the corner! After carefully planning your holiday meal, why not dress up the table a bit? Using our paper shapes and place cards you'll have a table that looks like it was styled by a pro in less time than it takes to write out your shopping list.
 Thanksgiving Place Cards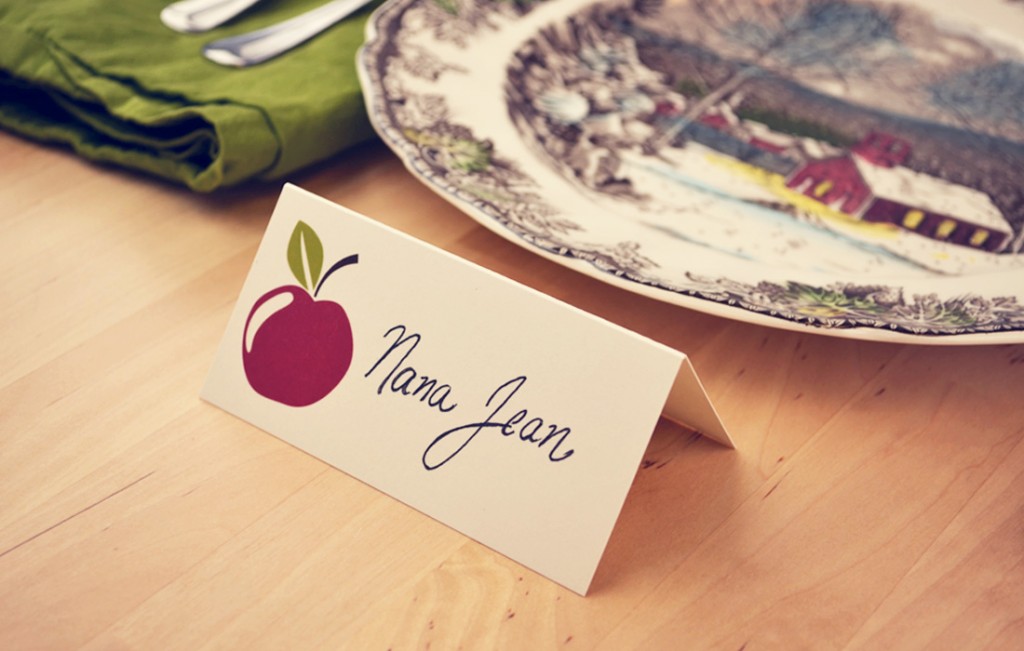 Place cards are a great way to assign seats, making sure that everyone has a comfortable spot for the big meal. It's also an easy job to assign to any little helping hands that may want to do their part -at the same time keeping them from being under foot while you put the final touches on the feast.
We're featuring some seasonal designs in our folded place card selection. Just write in the name of your guest and set them in front of your place setting. This creates a formal setting for the entire gathering, your guests will be thankful for such a creative and thoughtful host.
Festive Paper Shapes
If you are after something a bit less formal, try out one of our laser cut holiday paper shapes! Simply write the names of your guests on the autumn inspired shapes and place right on the dish.
We've got pumpkins, a variety of leaf shapes, apples, and, of course, a turkey!
Speaking of turkeys… check out this 3D turkey using a few paper shapes and an apple.
Write a name on it and you've got the most unique place setting you'll see all year! Perfect for kids and the kid at heart!
Here's a  great way to combine a healthy, seasonal snack with your place cards and table decor.
All you have to do is write the name on our chubby leaf paper shape and pin to a crisp apple. This is a super easy project with charming results.
If you've got toothpicks and paper shapes, you've got everything you need to whip together labels for all of your delicious dishes.
Using glue or a small piece of tape, attach a toothpick or skewer to the back of your pumpkin, apple, or acorn paper shape. Your guests will know what they are digging into; and will know who to thank for that tasty pie, stuffing, or green bean casserole. Aunt Mary will be so proud!
We've got a lot to be thankful for this year: family, friends, and you, our incredible customers. Your kind words and creative minds make it a pleasure to do what we do everyday.
Happy Thanksgiving everyone!