I'm sure by now you've seen all the pretty Pocket Invitations and have thought to yourself, "I love it, but I'm no DIYer". But you CAN do it! We've set up some templates that allow you to adjust the text and create the invitation of your dreams! (You do dream about invitations, right?)
Easily Make Print Ready PDFs
These new templates are the perfect marriage (see what I did there?) between our DIY products and our professional print shop. The sizing and formatting work has already been done for you, and sample text is included if you need some inspiration. There are over 500 fonts to chose from (How do I add fonts?), so you are definitely going to find a few that match your theme.
We have templates set up for the Signature, Vertico, Retangolo, and Perfetto Pocket Invitations. We also have them set up for the 5 x 7 Panel Pockets as well as both 5 x 7 and 6 x 6 Petalfolds.
How to Use Our Templates
You'll want to start here, on the template main page. Scroll down and select the style you are going to be working with. We're going to choose the Signature for our example here.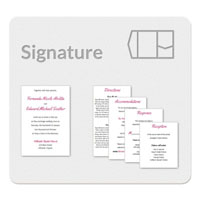 From here you'll select the options best suited for your style. The templates are set up for use with or without an invitation mat and for 3 or 4 enclosures.
For each template piece click the "Edit" button and then click "Use this Template" in the top left corner of the Google Doc Template Page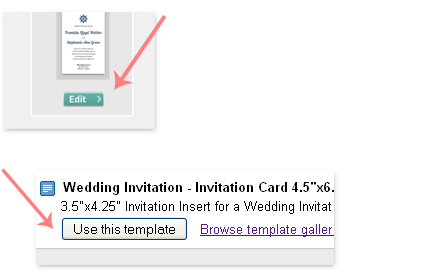 The template will open a new copy in your Google Drive. You can change the default information to your own, or just slightly adjust it with your names and dates. It's also easy to change the colors of the fonts to match our products. Just select the text you want to change and choose a new color from the text color drop down menu. To change the color to match a Cards & Pockets color, select "Custom…" in the color drop down. Input the HEX code from our Chart.
After you are satisfied with the colors, text, and fonts the next step is to export the templates. You do this by choosing "File", then "Download as", and finally selecting "PDF Document". Then save to the desired folder on your computer.
After you are satisfied with the design you can email the files right to our on site print shop at printshop@cardsandpockets.com for quality professional printing. You can also try to print on your home printer, we recommend trying samples first.
Now you have everything you need to put together a beautiful Pocket Invitation Suite. Everyone will believe you hired a professional, and you'll be able to keep some of your budget for other projects.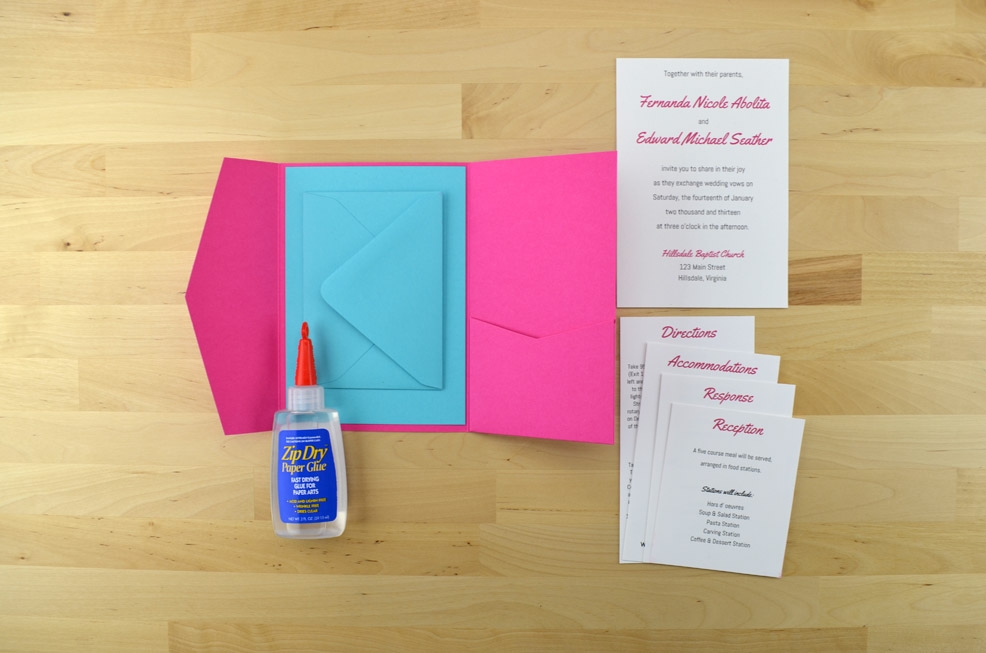 If you want more help with the temples please visit our Using Google Doc Templates Page.