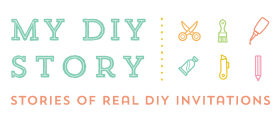 — Rebeca from Texas —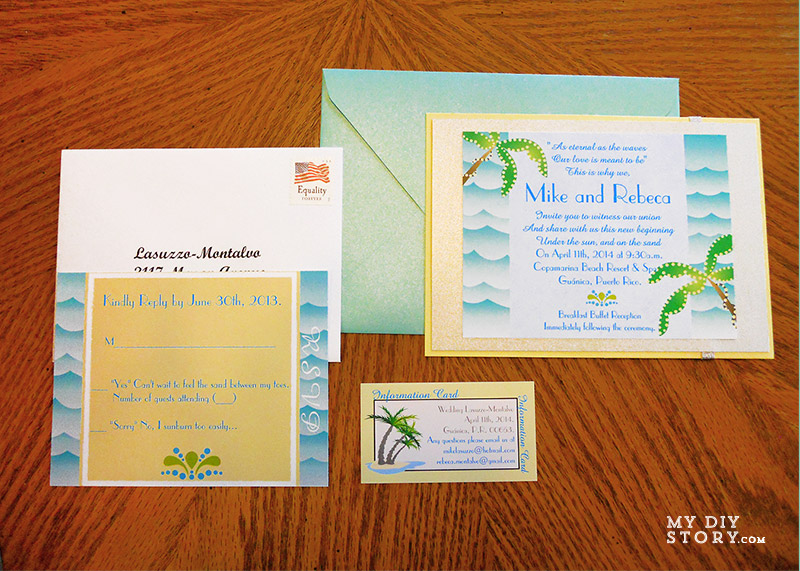 I was inspired by the location, this is a Caribbean destination wedding and the wedding colors are light yellows, blues, and silver. I knew I wanted a pocket invite and when I searched the web I found Cards & Pockets!!!

Silver Textured Paper
Pre-printed invitations, RSVP cards, and seals

Double Sided Tape
Tape Measure
Scissors

1. Creating a Paper Ribbon

I used an 8 x 11 silver textured paper to create a 1/4 thin paper ribbon to go across the back of the panel pocket.
2. Attaching the paper ribbon to the Panel Pocket
Then taped the silver mat to the front part of the panel pocket on top of the folded ends of the silver paper ribbon.
3. Putting it all Together: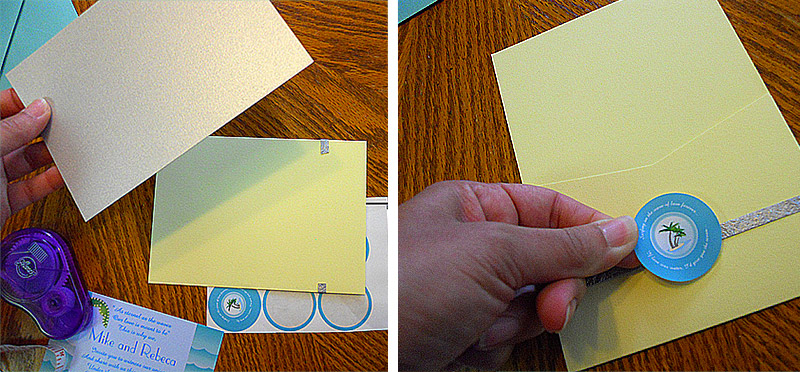 I taped the invite on the mat.
The seal was placed on the middle of the silver ribbon.
The RSVP card and info card went inside the pocket. The panel pocket invite went inside the envelope for a finish product!

Have everything cut and ready before assembling your invite, keep all materials within your reach, that was my game plan and it worked great! It was so much fun!!!
---

At Cards & Pockets we love DIYers.  We also know that one of the best ways to be inspired is to see and learn about other people's experiences.  We are excited to share stories of our customers unique DIY invitation process.
Do you have a unique DIY story for your invitations?  We would love to hear more about it. Simply visit our "My DIY Story" entry page and fill out the submission form and you could be selected for our next featured story!
Be an inspiration, share your story today!