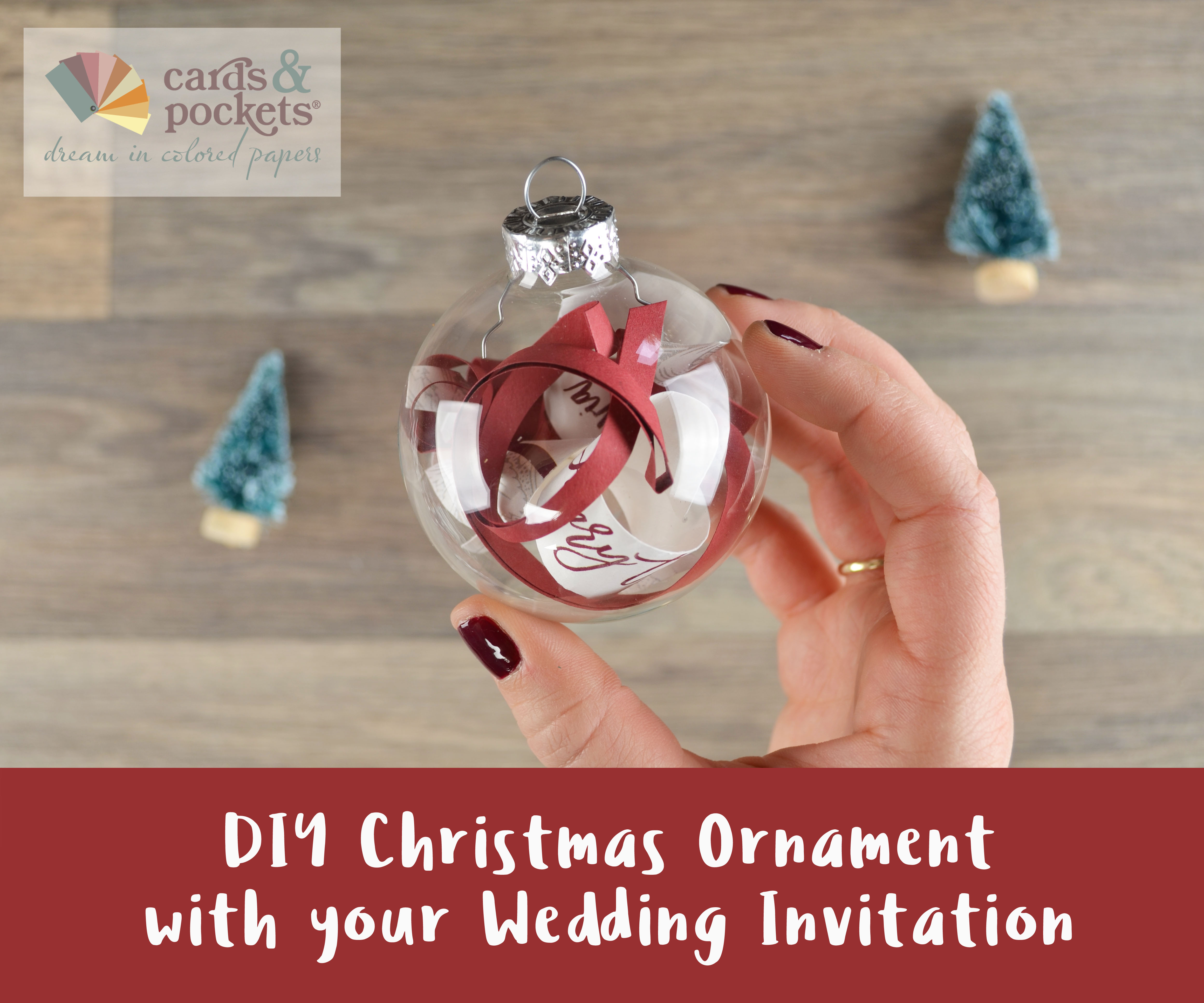 The holiday season is in full swing! We're feeling the spirit and spreading the cheer with this super easy and inexpensive DIY Christmas ornament tutorial, using your wedding invitation. Your first year as a married couple is so special, especially when celebrating the holidays together. This fun DIY project will preserve a little piece of your wedding day and commemorate your first  married Christmas. So grab an extra wedding invitation, put on some festive music, and get crafting!
Here's what you'll need: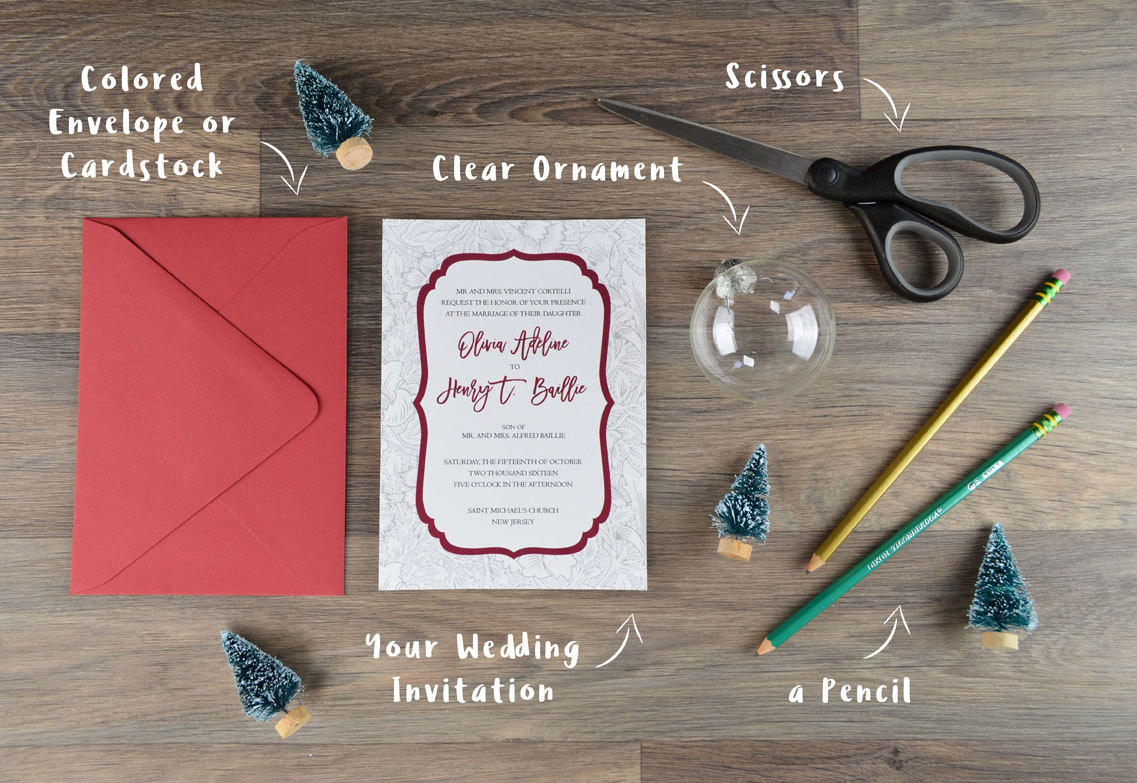 Step 1
Take your wedding invitation and cut it into strips. (Painful, but it'll be worth it)! Try not to cut through the words, so that you can still read the important details. The width of the strips don't all have to be the same size..in fact it might help to add more interest to your ornament if the sizes vary. Just make sure the strips aren't too wide to fit through the opening at the top of the ornament.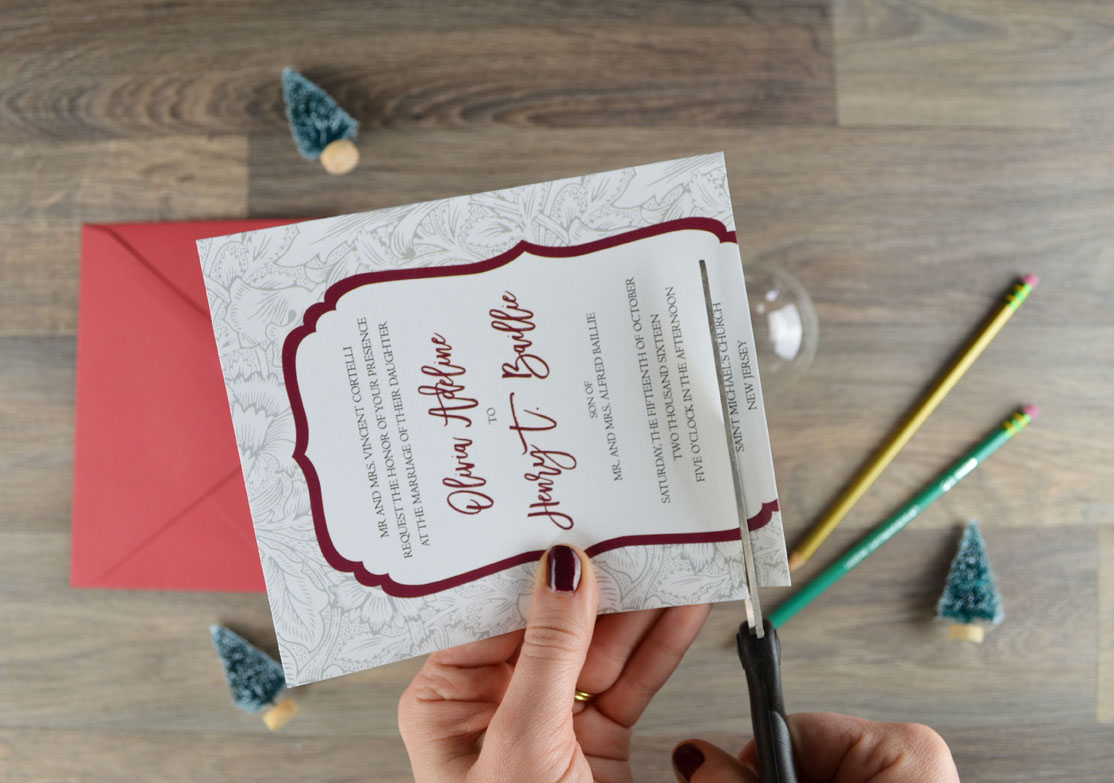 Step 2
Now do the same thing with your envelope or cardstock, cutting into strips of varied widths.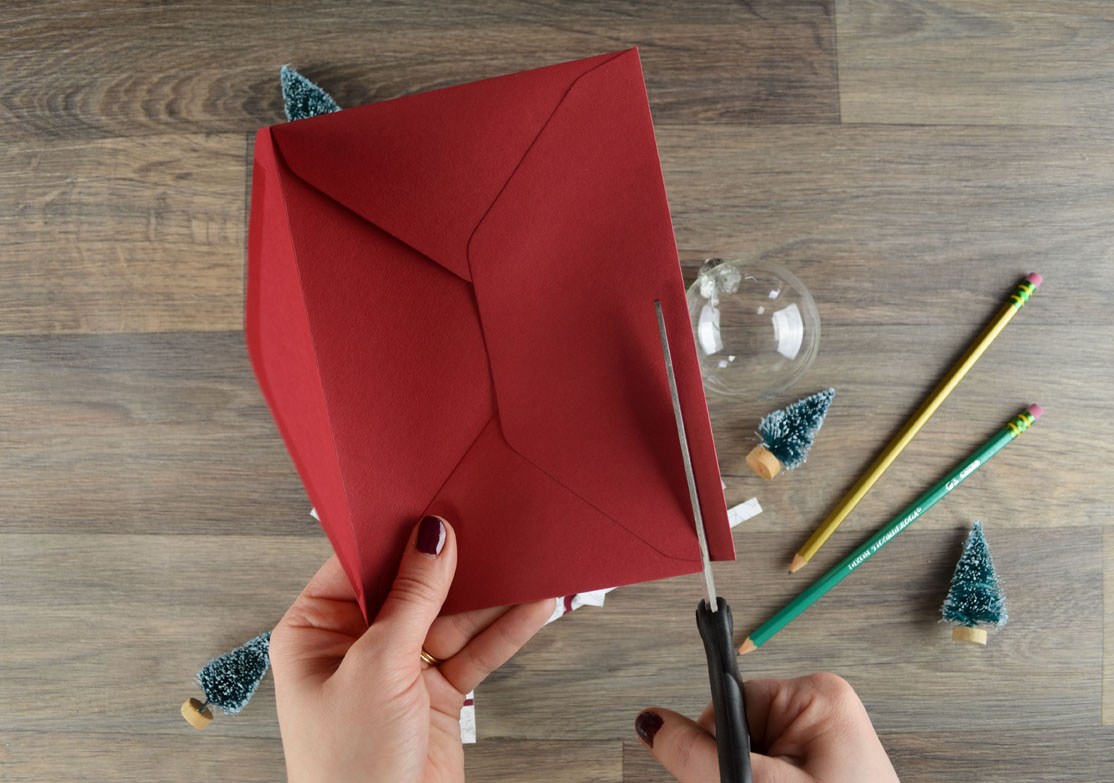 Step 3
Take your strips of paper and wrap each tightly around a pencil. Hold for about 30 seconds to get a nice curl.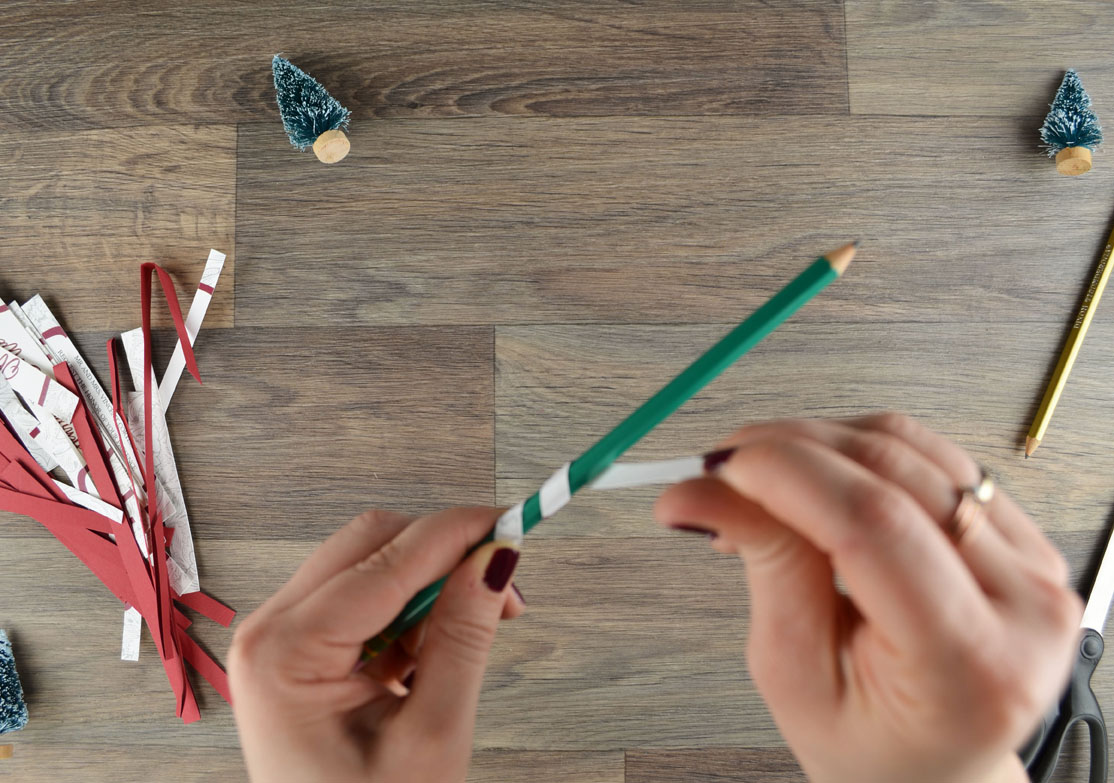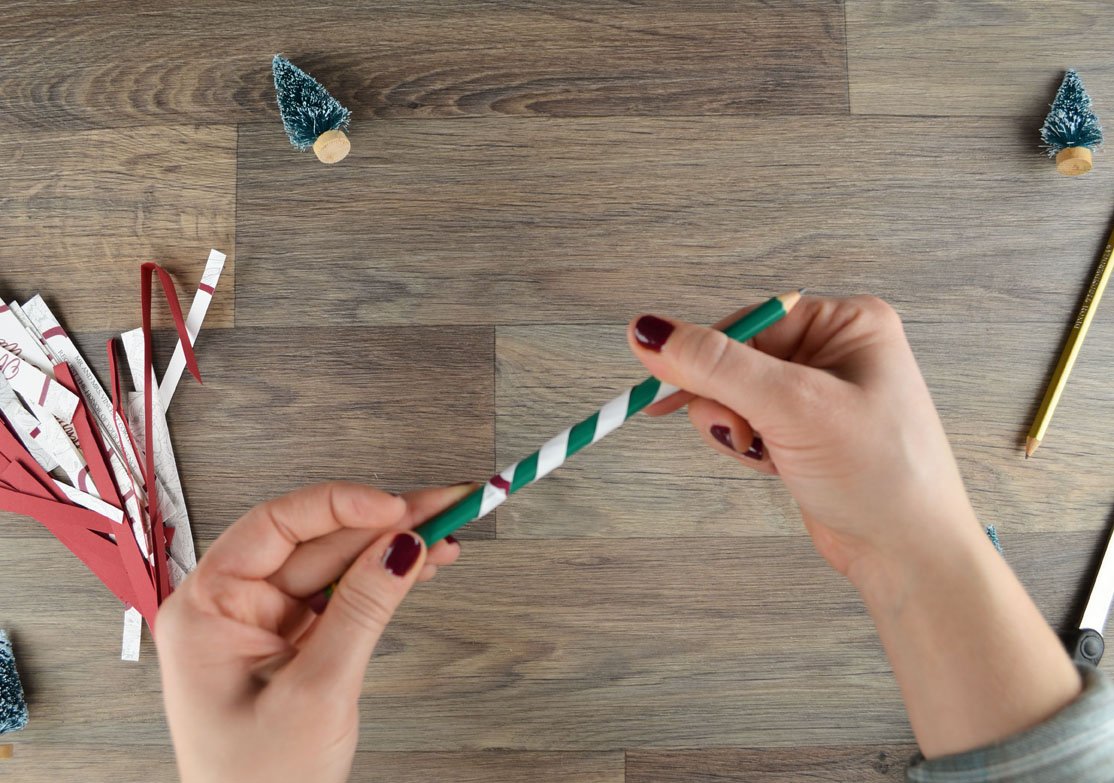 Step 4
Remove the top of the ornament and push your curled strips of paper inside one by one, alternating pieces of the invite and colored envelope/paper. You can use your pencil to try and arrange the pieces as you place them.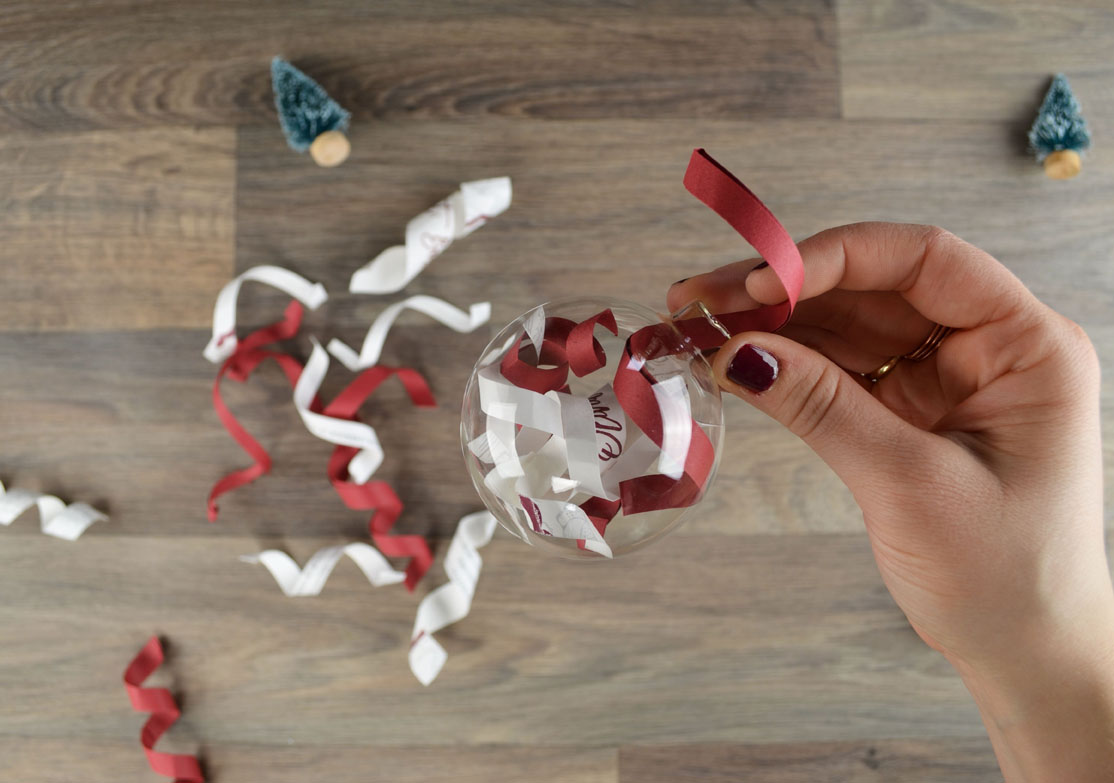 Step 5
Put the top of your ornament back on, and you're ready to hang that beautiful memento on your tree! (You'll probably want to attach an ornament hook or piece of string to hang it).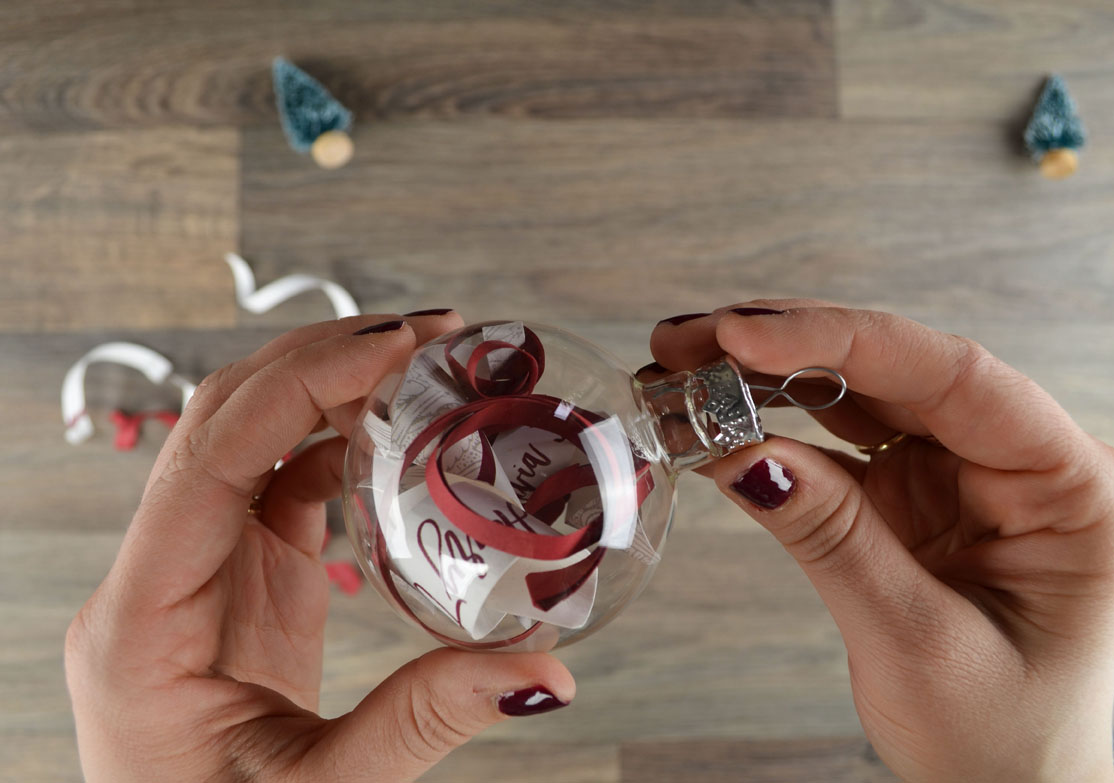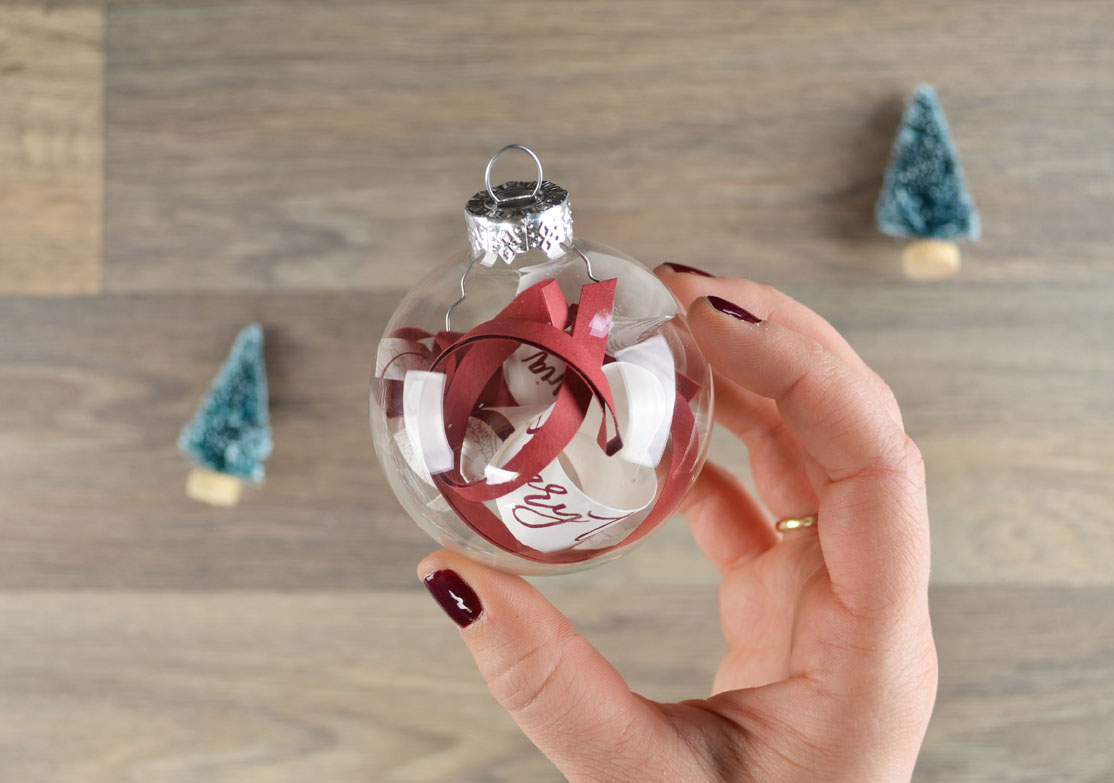 Tip:
You can decorate your ornament a little bit more by:

Adding a couple of dashes of glitter inside with your curled paper
Modpodging glitter to the outside of your ornament
Tying a bow to the top of your ornament with pretty ribbon
Writing something on the outside with a Sharpie or paint pen (like your last name, the year, your wedding date, or "Our First Christmas")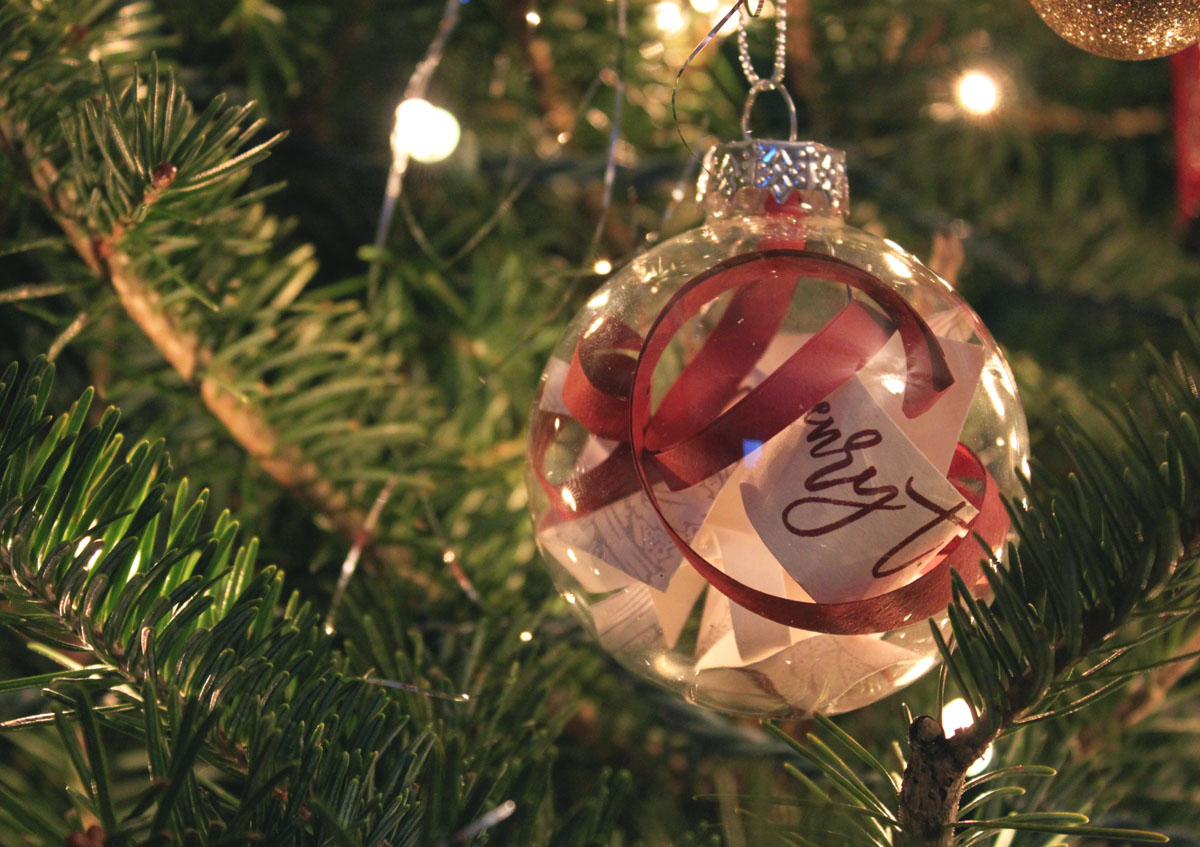 If you haven't already started decorating for the holidays, hopefully this fun little project will kick start your Christmas spirit. Happy DIY-ing, and enjoy your first Christmas as newlyweds!
Do you have other ideas for how to re-use your wedding invitations? Let us know in the comments below!

Pin image on Pinterest: