— Julia's Story —

My husband and I got married in September of 2017. The wedding was at a formal venue on a beach in Westhampton, Long Island. I was inspired by the dark and light blues of the ocean, the light greens of dune grass, and just a hint of bright yellow from the sun. The designs were light to keep everything airy and beachy.
I am a graphic designer so my background helped me create the designs. They were definitely more special and fun to design than what I usually create. They had extra meaning behind them since they were created for such a special event for myself.

Shop This Post


After the design was finalized and I had all of my materials, I had two of my bridesmaids come over for some wine and sushi to help with assembly.
1.) The process first started with one bridesmaid gluing the formal invitation to the pocket.
2.) After the glue dried, the next bridesmaid would assemble the RSVP card, the RSVP envelope, and the details card into the folder part of the pocket.
3.) She would then tell me who the guest was (we had numbers on the back of the RSVP card to correspond to our guest list) and I would hand-write the guests' first names onto the pocket in a cursive font.
4.) After the invitations were fully composed, I spent the next couple of days hand writing everyone's mailing address onto the outer envelope. My husband helped stamp our address on the return label.
Photo by Julia

Definitely do your research. Pinterest is a great place for inspiration. You want to go into designing and creating with a game plan. I think that will give you the best results of having a cohesive wedding theme with all of your printed materials.
Get a mockup of your invitation suite before sending the final product to print.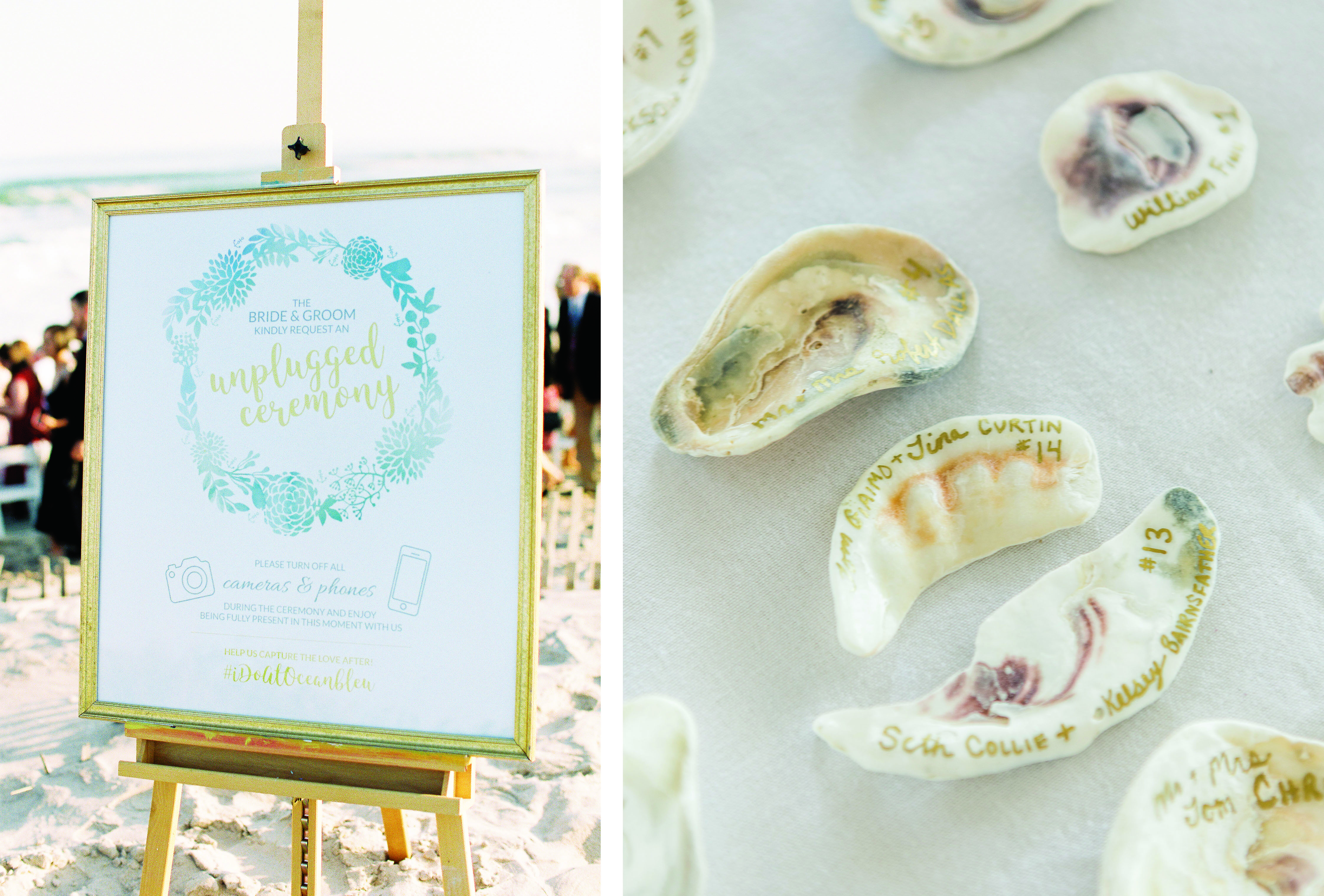 Congratulations, Julia and Chris!
Thank you for sharing your DIY Story with us! You can find more of Julia's graphic design work here.

Save to Pinterest:
---

 At Cards & Pockets, we love DIYers.  We also know that one of the best ways to be inspired is to see and learn about other people's experiences.  We're excited to share stories of our customers unique DIY invitation process.
Do you have a unique DIY story for your invitations?  We would love to hear more about it. Simply visit our "My DIY Story" entry page and fill out the submission form and you could be selected for our next featured story!
Be an inspiration, share your story today!