Photo by Nicola Bodle, Fox & Kin
— Deborah's Story —

My wedding colour scheme was burgundy/maroon, dusty blush pink, ivory, gold, and deep purple. I wanted to go for a dark, moody, autumnal vibe. So I went with that for the invitations as well. I really wanted to avoid the typical pastel wedding colour scheme, and I was blown away by the range of colours available on C&P.

Designed every last bit myself. And I was assisted in measuring and marking and cutting along the way by my sister (maid of honour) and my now-husband.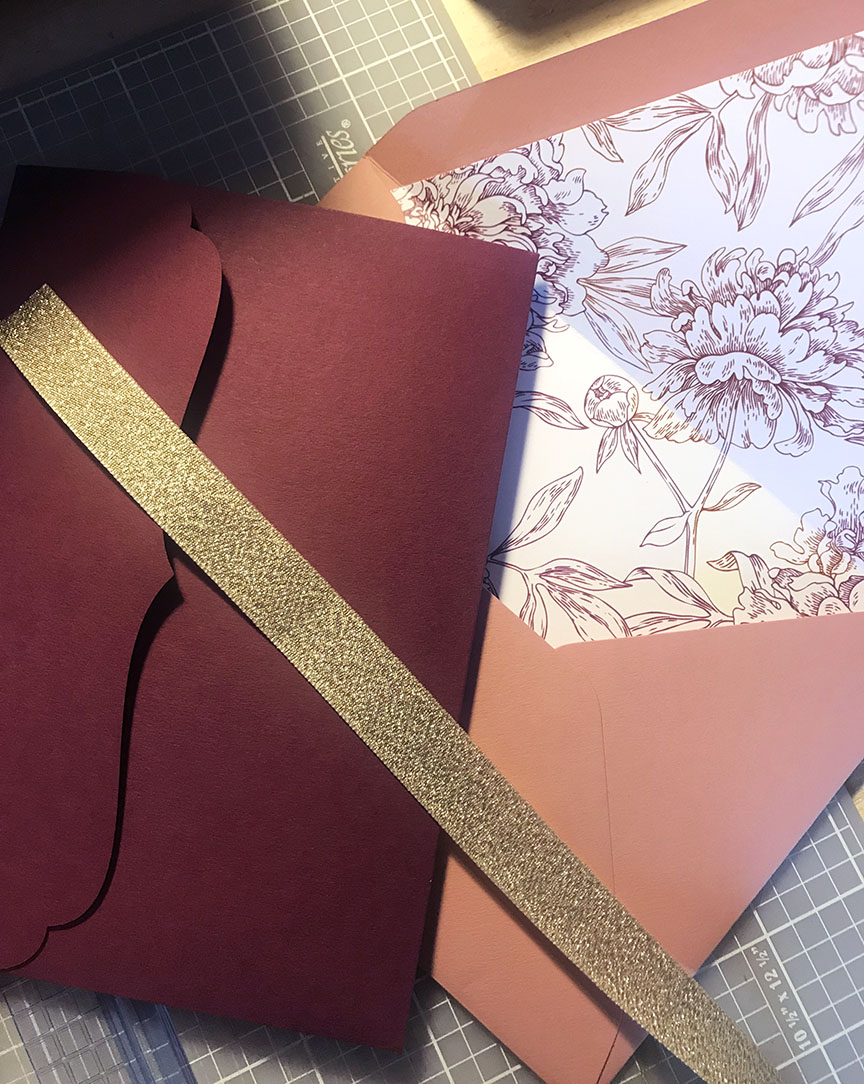 Shop This Post

Cutting board
Metal ruler
Box cutter
Guillotine
Triangle ruler
Double-sided tape (see our adhesives here)

1.) Using a triangle ruler, find the vertical middle of the pocket's center panel and measure 3cm from each side horizontally. Mark with a pencil.
2.) Cut 2cm vertical slits.
3.) Thread 70cm of ribbon through the two slits so they tie up at the front.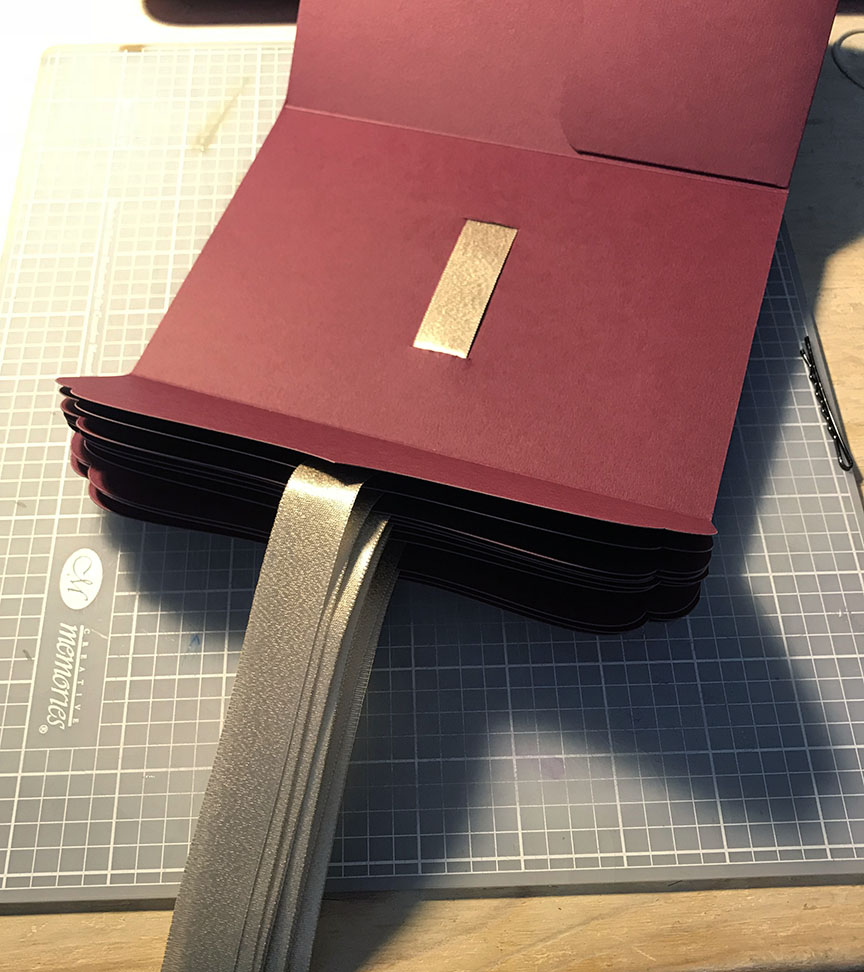 4.) Cut patterned paper to the size of the pocket side of the envelope and double sided tape it to the back of the pocket so it's visible when the pocket is folded closed.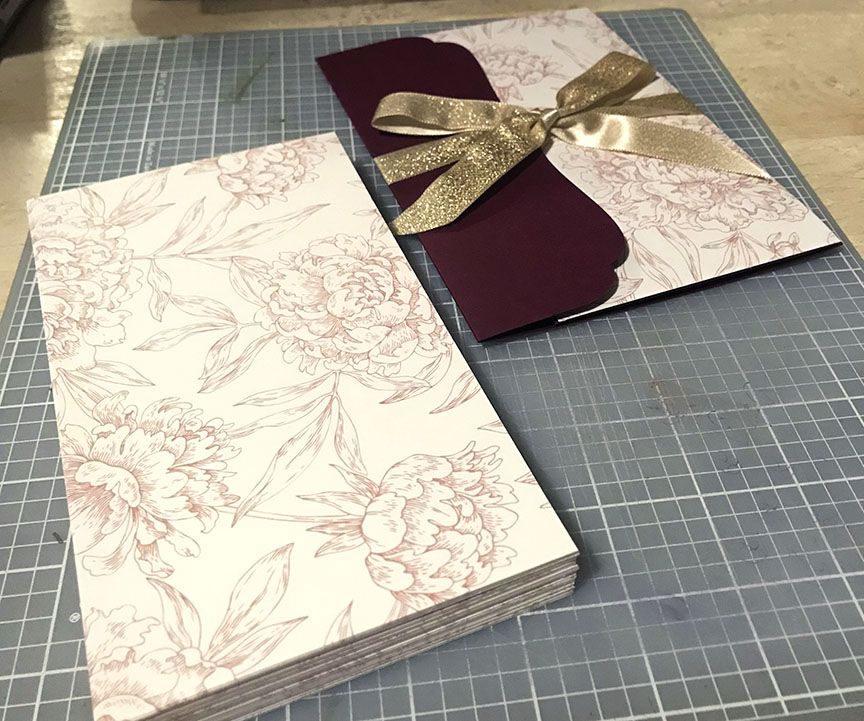 5.) Print, cut, and attach designed invitation to the main panel of the pocket with double sided tape. Tape it over the part where the ribbon is threaded.
6.) Assemble 4 cards in the pocket, with a 1.5cm height gradation between them.
7.) Tie the ribbon at the front and cut the ends neatly.


I cannot stress enough the need for proper tools, so it looks really professional for having paid only material cost.
Photo by Nicola Bodle, Fox & Kin
Congratulations, Deborah & Adrian!
Thank you for sharing your DIY Story with us!
Photos by Nicola Bodle, Fox & Kin

Save to Pinterest:
---

 At Cards & Pockets, we love DIYers.  We also know that one of the best ways to be inspired is to see and learn about other people's experiences.  We're excited to share stories of our customers unique DIY invitation process.
Do you have a unique DIY story for your invitations?  We would love to hear more about it. Simply visit our "My DIY Story" entry page and fill out the submission form and you could be selected for our next featured story!
Be an inspiration, share your story today!